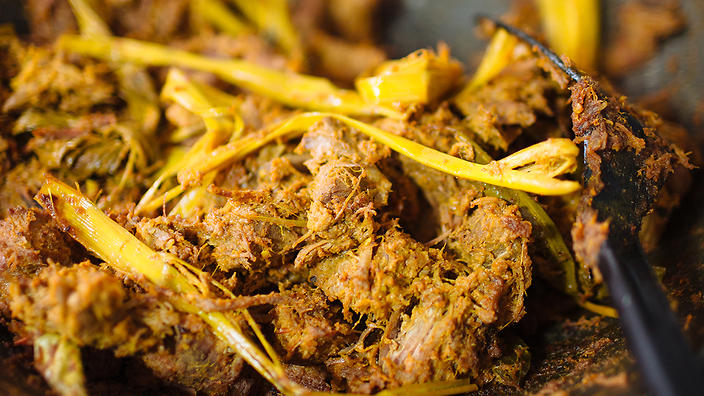 Intensely flavourful and rich, this traditional Malay beef rendang is a classic favourite during Eid, when Muslims in Singapore break their fast with a feast.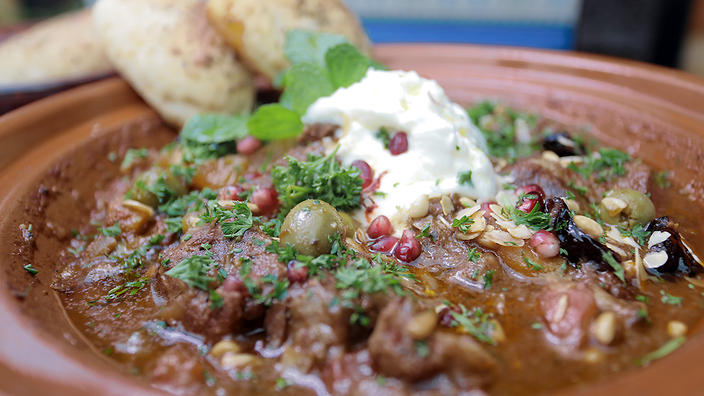 Marinating the lamb for at least two hours allows the juices and flavours to release, creating a nice stock in which to cook the tagine.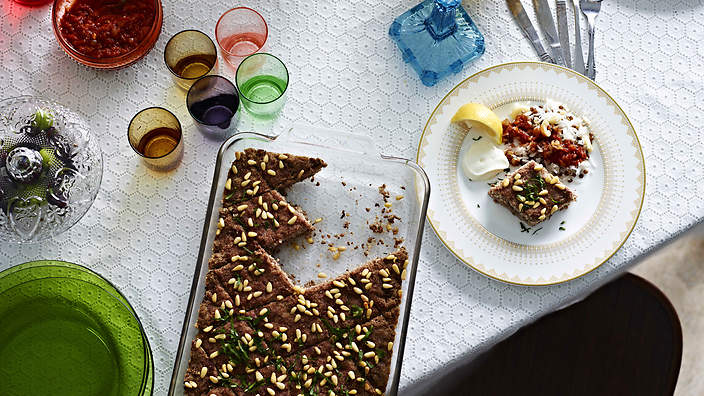 Kobeba (also known as kibbeh and kibbe in other areas of the Middle East) is made with beef or lamb. It can be made as a slice or rolled into balls. Traditionally, pine nuts are hidden in the centre of each piece as a treat.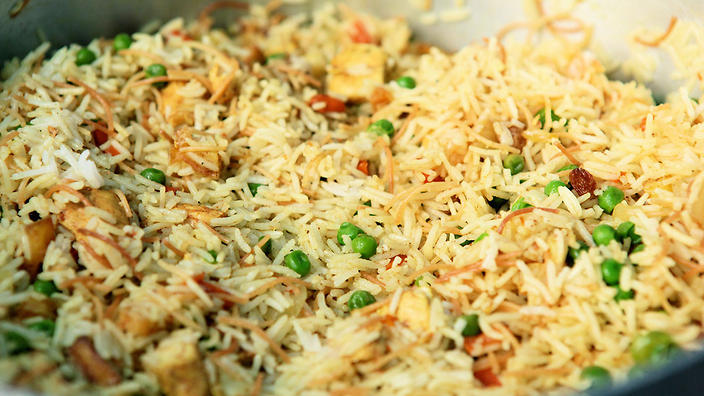 The flavour-kicker in this Iraqi-style biryani is the Mandaean spice mix: cinnamon, clove, black pepper, ginger, sweet paprika, cardamom and nutmeg.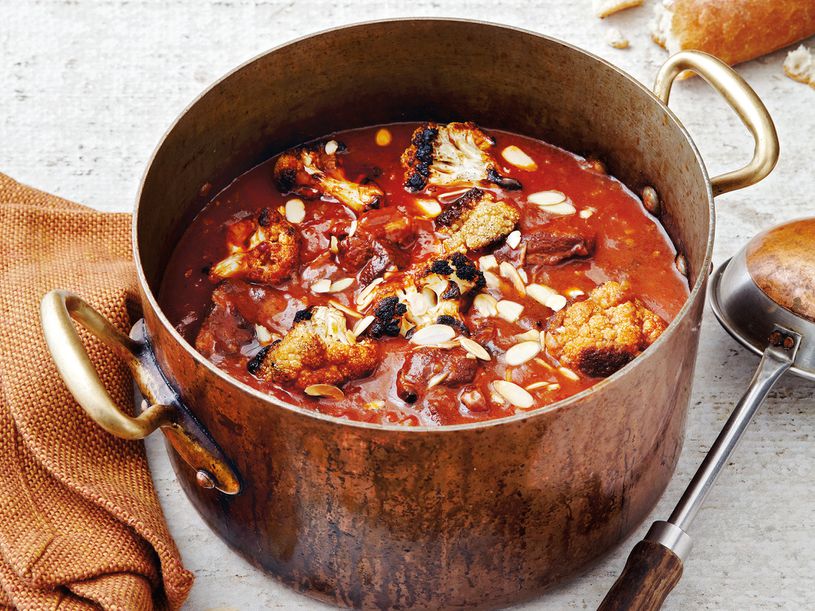 For this Middle Eastern–spiced stew, cauliflower stems are minced and sautéed in the mirepoix to add flavor, while the florets are broiled and added at the end of cooking to offer crunch and body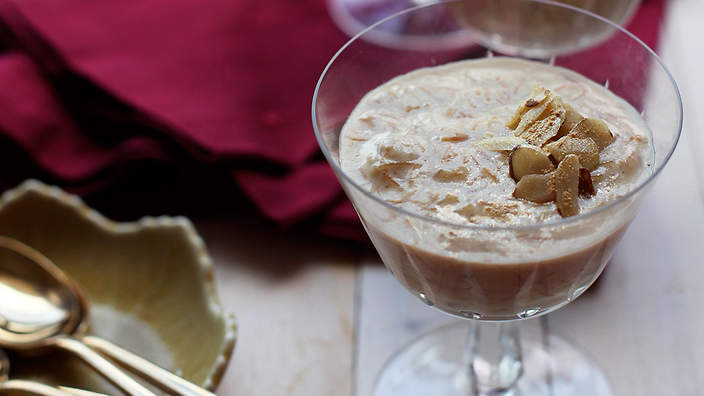 This creamy vermicelli pudding is a popular breakfast and dessert option for Muslims during Eid al-Fitr.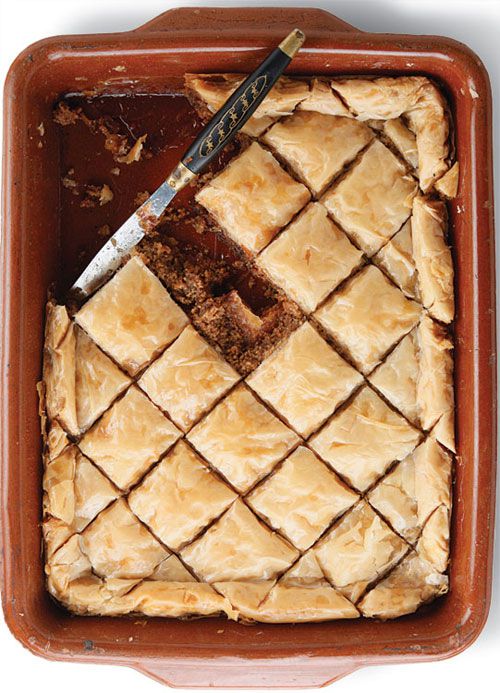 Phyllo pastry layered with ground nuts luxuriating in sweet syrup is a centuries-old dessert that now exists in many variations throughout the Middle East and eastern Mediterranean.
Store cake in an airtight container in the fridge for up to 4 days. You will need a 20 cm square cake pan for this recipe. Egg whites can be frozen for up to 1 month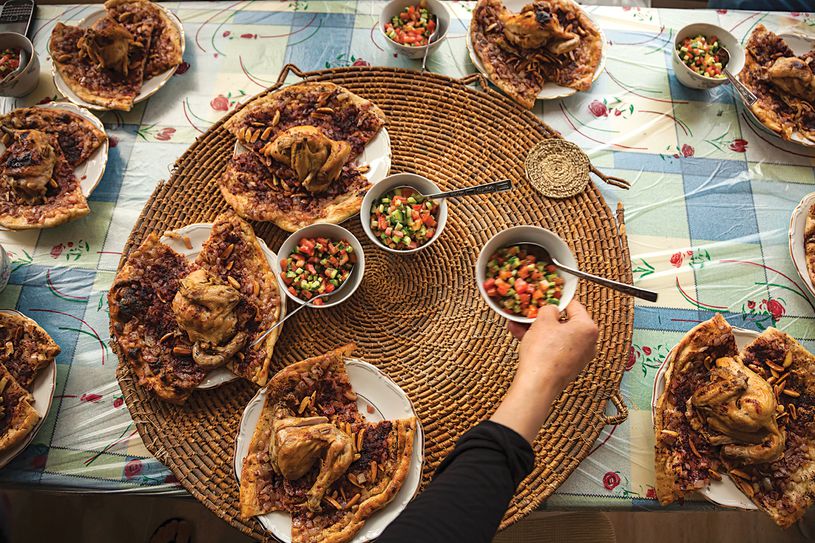 Tart sumac balances sweet caramelized onions in a roast chicken and flatbread dish traditionally baked in a wood-fired oven called a taboon.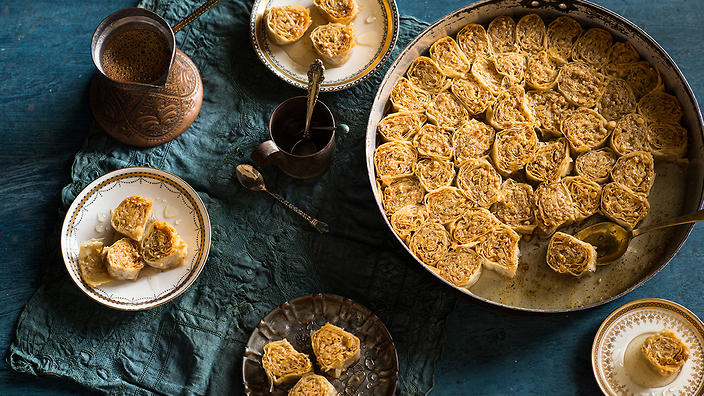 This dessert is a syrup lover's dream and is best served with black kahva to balance out the sweetness. Don't be shy, you can most definitely get spooning straight from the pan.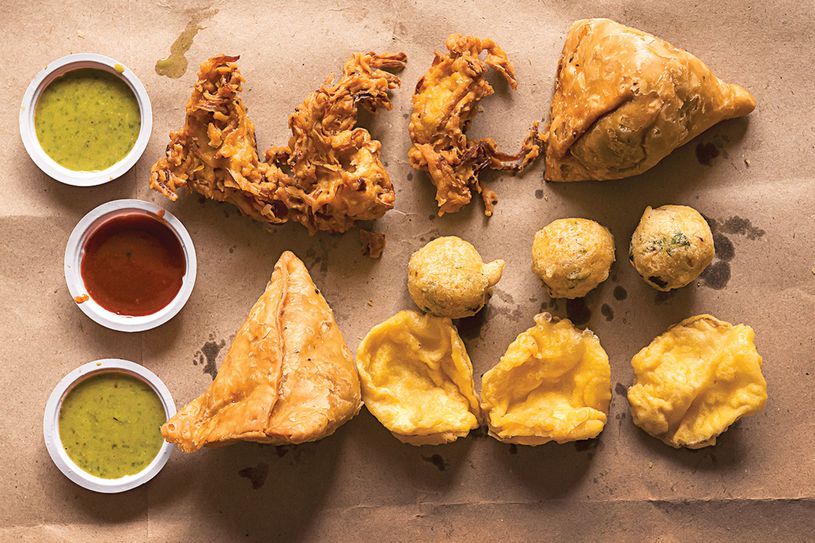 Triangular deep-fried pastries stuffed with spiced potatoes and peas are an iconic Indian snack. Pair them with tangy tamarind chutney or herbaceous coconut-cilantro chutney for dipping.