Make her day with one of these unique DIY items!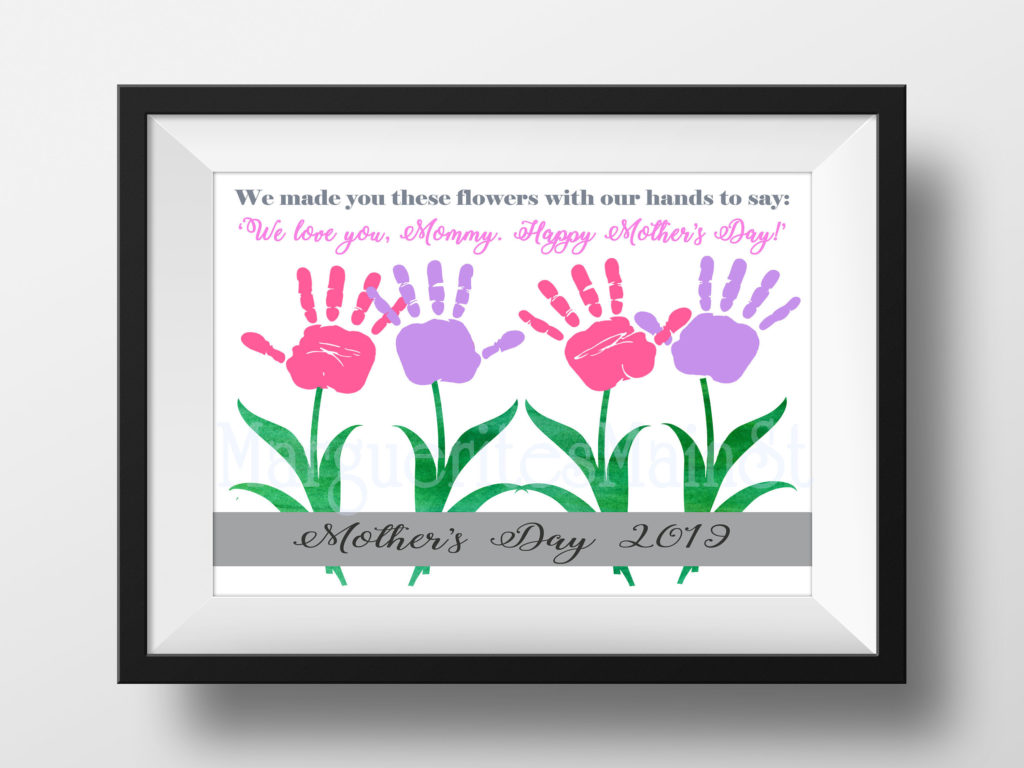 This handprint flower art gives you the chance to purchase, download and print the template and make it colorful with your handprints on it. The template already has the text embedded and all you have to do is find some colors to dip your hands on.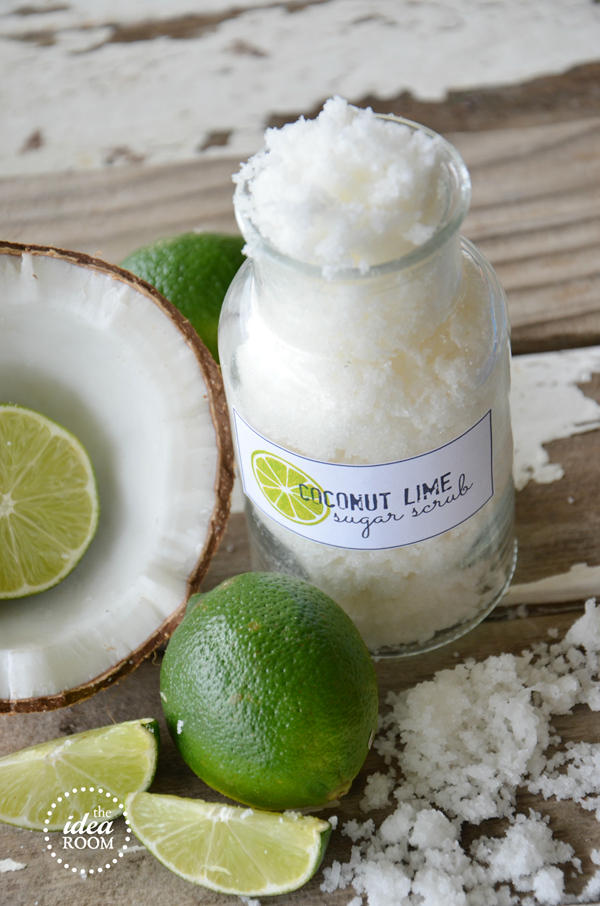 Want to make something that she can literally use almost everyday? Then try making this soothing sugar scrub that will not only pamper her but make her skin soft and smooth. Check out the link above for more details on how you make it from scratch.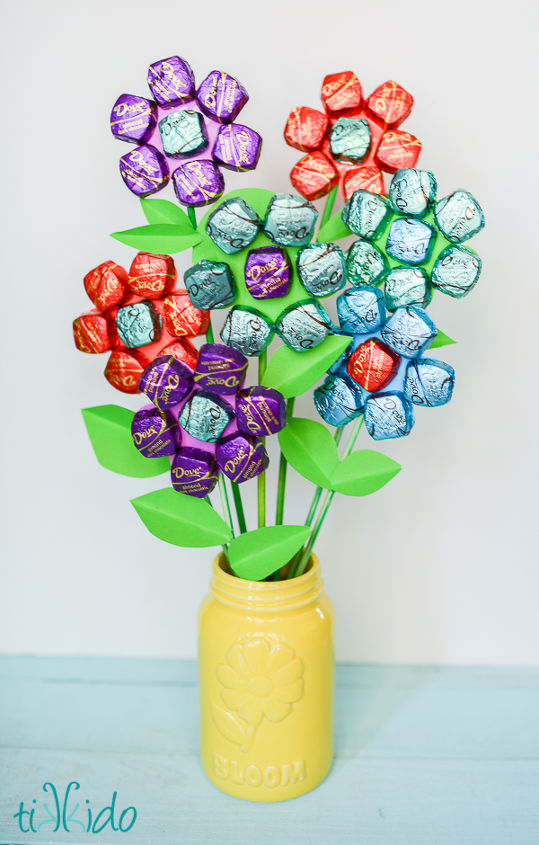 Flowers never smelled this delicious - oh wait these are chocolate bouquet! Yes, that's right. This cute little gift idea can be your favorite new DIY project until Mother's Day. Bombard her with some colors and chocolates to keep her sane while the whole family is at home.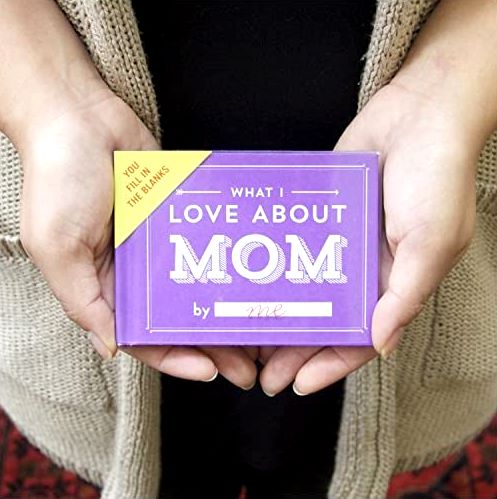 We all know why we love them, but do they? Communication is one of the best ways to bond with people we care for and when it comes to mothers, we should never hold back our feelings. Pick up your pen and start writing about all those things that makes you love your mom and see that smile for yourself.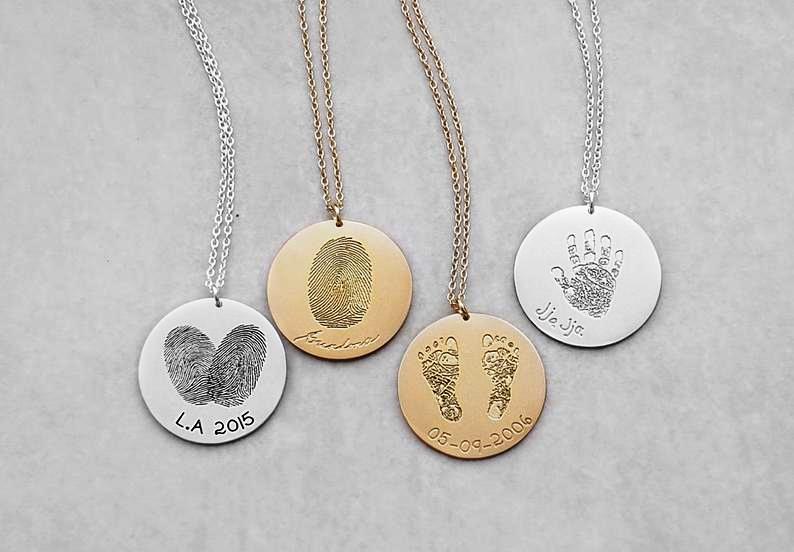 If she is a new mom then check this incredibly cute idea of personalizing a keepsake necklace engraved with her baby's footprint, handprint or fingerprint. Something to cherish forever even when those tiny humans grow up.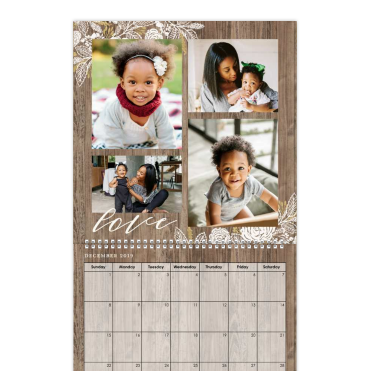 One of our personal favorites is this rustic calendar that you can personalize with all her favorite photos of her children. Upload her favorite shots and get them organized before the calendar is ready to be printed. Tell mom that she can't move to the pages ahead to keep the surprise last for months to come.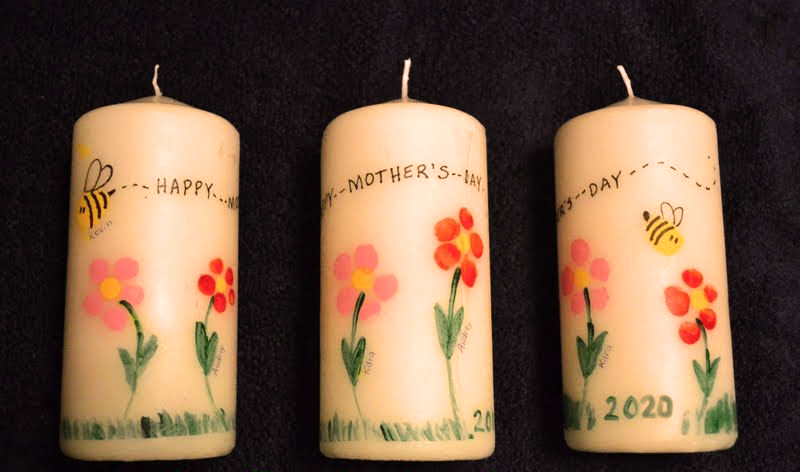 This cute little idea transforms your little one's adorable drawings into pieces of work - in the form of a candle body!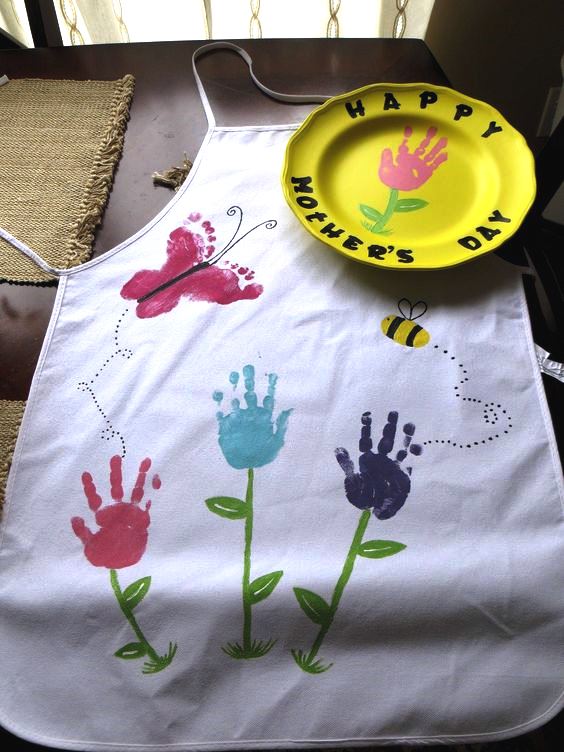 Mom loves cooking for the family and so we thought to pitch in the idea of creating an apron for her with handprints from her kids - so ya'll can pretend that you helped to cook that big fat delicious meal she prepared. Just find some colors and a white apron and you shall be all set.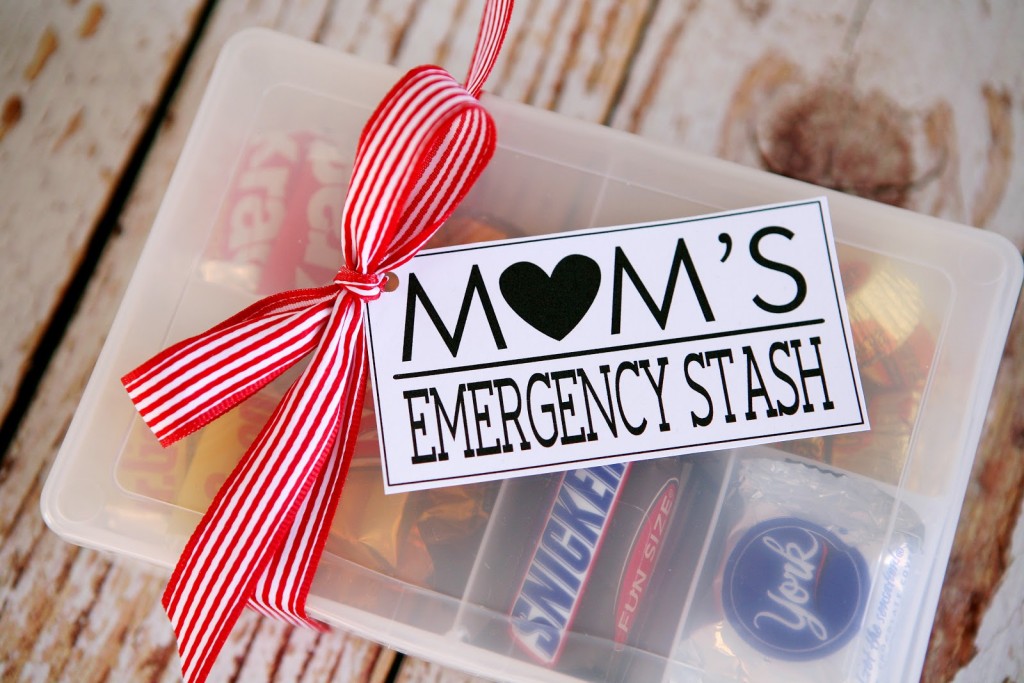 Even moms need some emergency stash. Fill the little compartments with her favorite chocolates and snacks. Download, print and trim the tag with some colors. Punch a hole in the corner to tie it on with some ribbon and et voila!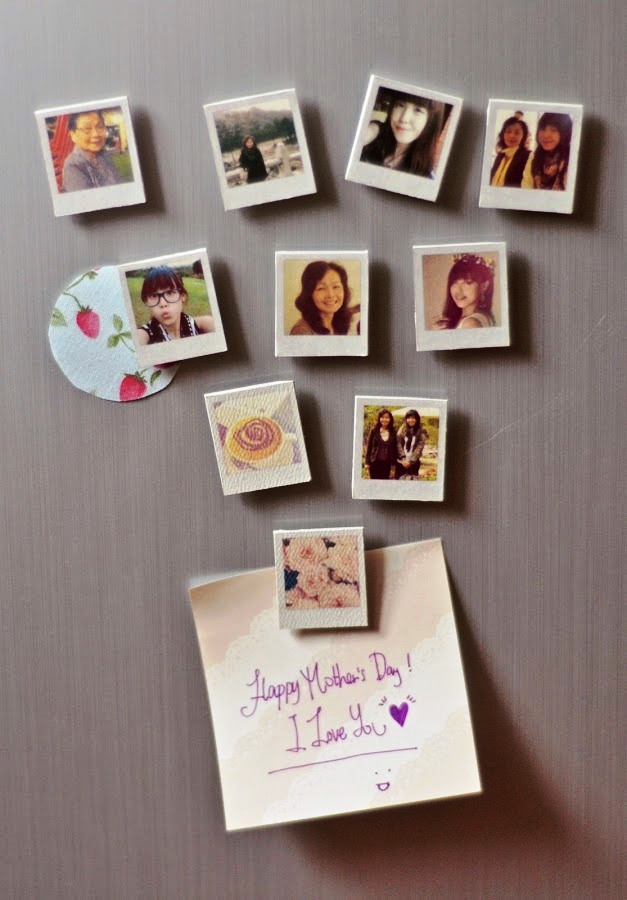 It is such a hassle to find out old photos from god knows where. Surprise her with some of her favorite moments in the form of photo magnets that she can put up anywhere she wants. We know for a fact that she will really appreciate it.
Check out this really cute personalized garden stone that will make any gardener mom bring out their best smile! Write the nicest thing and every time she is out in the garden, she will remember you. Perfect gift for outdoor moms.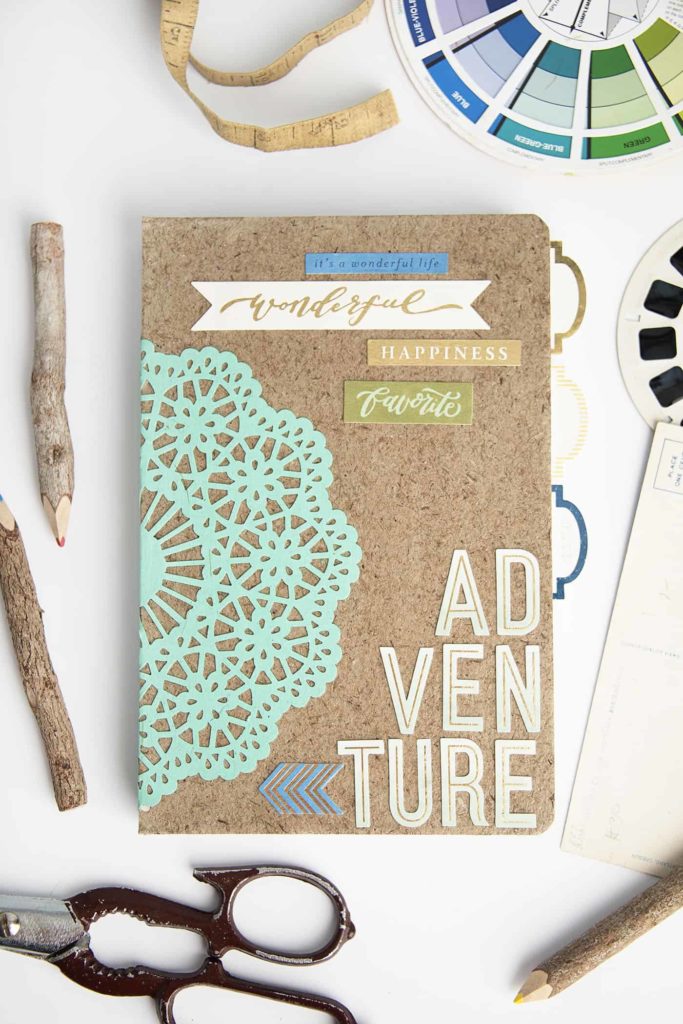 For moms who enjoy writing, this personalized notebook can be her space to fill with all sorts of stories and incidents that she hasn't shared with anyone. A world of her own where she can share anything and everything.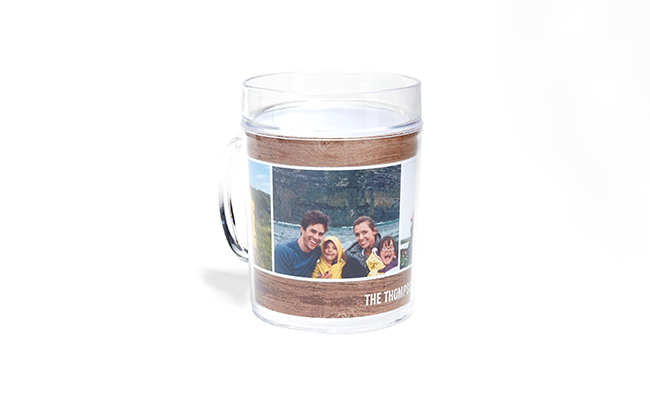 We love the idea of customizing a cup with one of her favorite photos that she can use on a daily basis. Just add text or photos to ready-made designs and you will see how happy it can make her.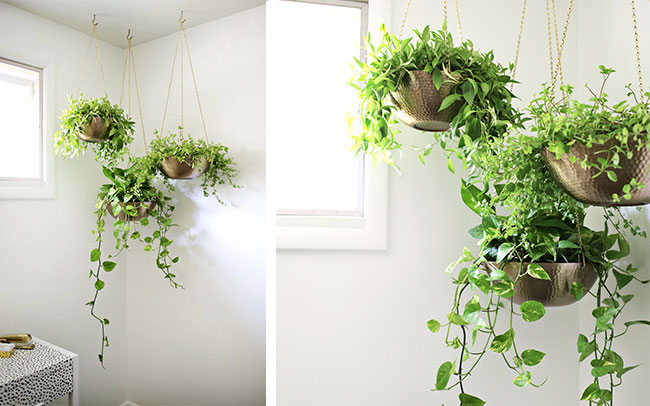 We admit this might be quite a bit of work but moms who love everything related to plants would surely appreciate this a lot. These hanging planters can go inside or on the porch or anywhere she wants making her stay at home time a little refreshing.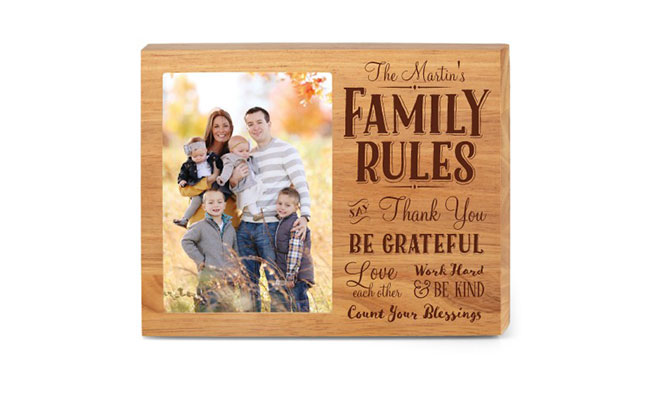 This customizable little wooden frame is perfect for a desk at home or at work. Make it more personal with a family photo and see how it changes her mood every time she sees it.